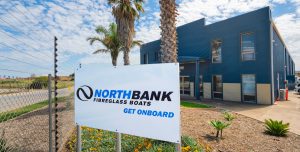 Northbank boats are proudly designed and built in South Australia. Our waters often have notorious short sharp chop as is the case with various waters around Australia.
Designed by Naval Architects, the Northbank hull has been built around the knowledge that only time on the water can give you. All Northbank models are standard with closed cell foam filling and built to a survey standard.
All of our 750,650 and 600 models have been designed with offshore conditions in mind. With a minimum of 860mm of freeboard across the all 600 and above models, there's not much else on the market that provides security like a Northbank.
Building a hull around a 21 degree variable deadrise generally means that stability at rest can be tender. Not so with the Northbank as we use a seven bearer system whereas other manufacturers tend to use 3 or 5.
The seven bearer system adds weight and strength right where it's needed, down low. Combined with broad reverse chines, stability is excellent, a qua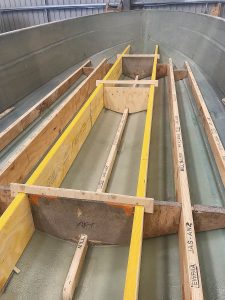 lity that is found lacking in some other 21 degree and above hull designs.
The 500 and 550C sport a wide walk-through to the anchor well, making anchoring a breeze. Northbank hulls are well respected performers in all sea conditions, while often sporting the agility of much smaller boats.
Excellent freeboard, large deck space, strong and above all safe make Northbank the first choice among recreational and commercial fishermen.